Quick facts
Best safari locations are Tanzania, Kenya & Botswana
The great migration is only found in Tanzania and Kenya
The best time to safari is:

Tanzania & Kenya: January - March or July - October
Botswana: July - October

African safaris range from USD$200pp/day to more than US$1,000pp/day 
Accommodation is the biggest driver of the cost of your safari, it is also one of the most important aspects 
3 - 7 days is the perfect length for your first safari 
About safari in Africa
Derived from the Swahili word for journey, originally from the Arabic word "safar", the earliest safaris date back to the 18th century. Back then, they were a lot more about business than pleasure, primarily focused on trading. Arabic, African and European trade caravans would cover vast landscapes to barter their wares. However, by the turn of the 20th century, the purpose of safaris began to change as explorers and scientists went in search of amazing new discoveries. Unfortunately, rare and exotic animal discoveries, particularly in East Africa, attracted members of the privileged classes from North America and Europe, for whom hunting was a fashionable pastime. It wasn't until the late 1950s when conservation areas started to be established, protecting precious fauna for generations to come, and safaris as we know them today began to take shape. Today's safaris are a staple on any sustainable tourism bucket list, providing jobs for locals and supporting local communities, as well as raising awareness about the importance of ongoing wildlife conservation efforts.
Safari in East Africa offers the opportunity to see a diverse and breathtaking mix of some of Africa and the world's most exotic animals! If you're lucky and if you plan carefully with the help of a knowledgeable guide, you may see all of the Big Five game animals: lions, rhinos, water buffalo, leopards and elephants! There are plenty of tricks and tips that will help you spot the Big Five and a knowledgeable and experienced guide can make or break your safari, but another secret is knowing the best locations and times of year to see the animals you want to spot. Our handy guide to the Big Five will help you learn everything you need to know about spotting Africa's most iconic safari animals.
Don't forget that there are plenty of lesser known animals that will take your breath away on safari. Learn about some of the weird and wonderful creatures that you can find when you venture out on safari, and discover how you can find them in our blog, five exotic animals you should watch out for on your safari.
Let's dive into the fascinating world of East African safari.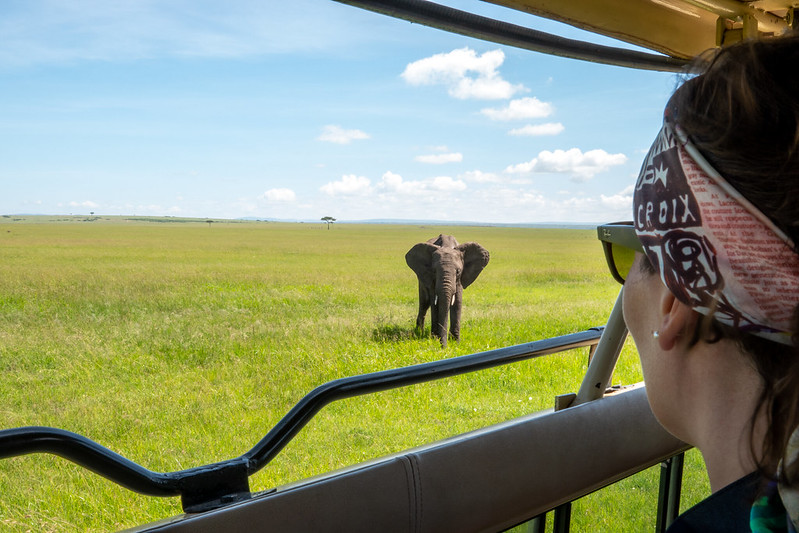 Best safari destinations in Africa
Many African countries offer safari, but the three best Africa safari destinations are Tanzania, Kenya and Botswana. When choosing which destination will be best for you, there are a number of key factors to consider.
The time of year you want to safari can determine what creatures you might see, and at what stage of life. Witnessing the Great Migration is an opportunity that many people want to experience once in their lives, to see huge numbers of wildebeest and zebra, and catch a glimpse of incredible predators on the hunt. However, be mindful of location if this is on your bucket list - the Great Migration only occurs in Tanzania and Kenya and timing your safari is key. 
 
Also worth considering is crowd numbers, which can be significant in popular safari destinations, particularly at certain times of year. For example, Jan - Mar & Jul - Sep are safari busy seasons in East Africa. During these times, you can expect a lot of tourists. You can also expect accommodation prices to be 2 - 4 times higher in busy seasons due to high demand. To find out more about safari in East Africa, read our blogs,
Other world-class African safari destinations include South Africa, Zimbabwe, Zambia and Namibia. In fact, most African countries offer great safari options, but the countries mentioned above offer the best game viewing opportunities and have well-established facilities. 
There are many good tour operators who can organise a safari experience for you. When picking which is best for you, there are a few things you should consider including:
Their experience
Responsible tourism policies & practices
Communication and their ability to listen to what you want & create an unforgettable experience that is tailored to your needs
To find out more, read our blog, about how to choose the right tour operator for your African adventure.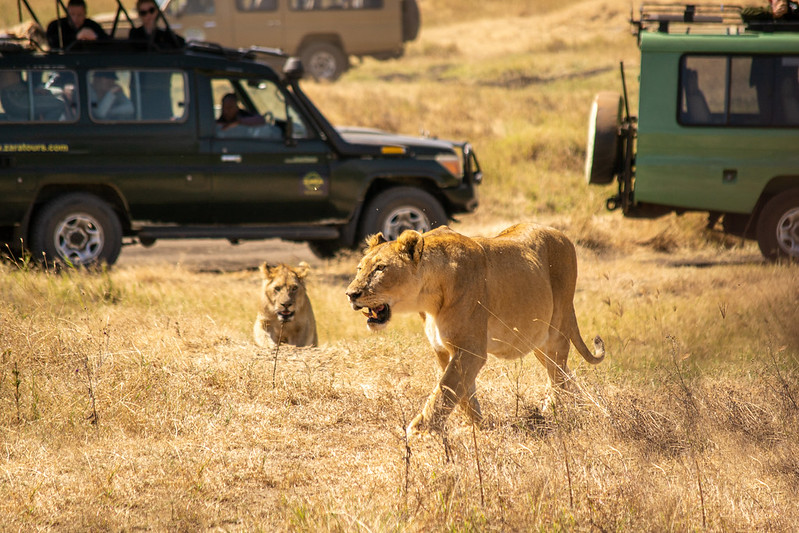 Best time of year to safari    
There aren't many bad days for an African safari! However, there are certain times of year that different areas of the continent really flourish. Our general rule of thumb for the best times of year to go is:
East Africa: July – September and January – March
Southern Africa: May – October
It is important to know a bit about the weather patterns, migration habits and important national holidays when planning your trip. For example, it's important to remember that much of Africa only has two seasons - the wet season and the dry season, and that many operators shut down during the "long rains'', when road quality decreases dramatically. Much of Africa celebrates Christmas, Easter, Eid ul-Fitr (the end of Ramadan), and New Year's Day, which result in the closure of many businesses. To find out more, read our beginners guide on the best time of year to go on an African safari blog.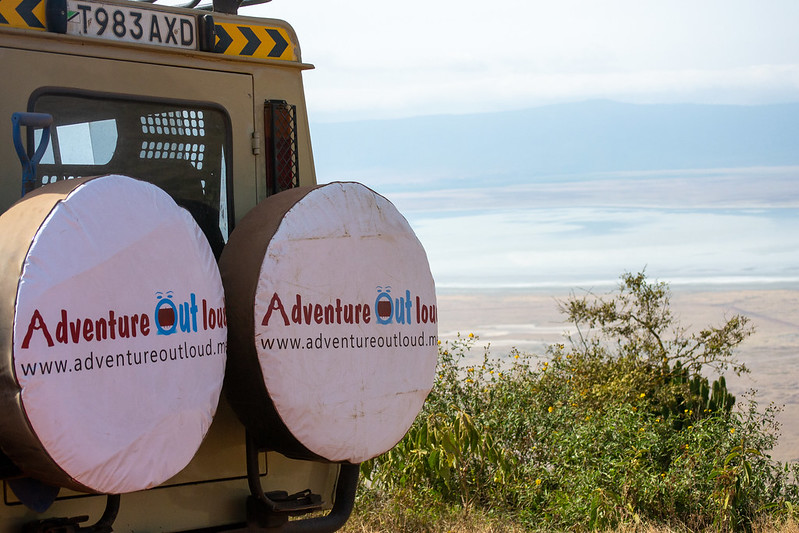 How much does safari cost?

African safaris can range from USD$200pp/day to more than US$1,000pp/day and are highly dependent on the number of people in your group, time of year and where you're going on safari. For example, Botswana is aimed at the luxury market and is more expensive than most other destinations, particularly in peak season between July - October. The style of your accommodation is also a major driver of your cost, and we talk more about this below.  
If you're wondering why prices are usually quoted in US Dollars (USD), it is because most African countries, and the businesses that operate in them, prefer to be paid in USD, for three reasons:
African local currency is usually pegged against the USD
The value of local currencies are minimal. For example, Tanzania's highest value note is TZ 10,000, which is equal to USD$5, so paying for a Tanzanian safari worth US$5,000 in Tanzanian Shillings would result in you having to carry a massive bag full of notes! Very inconvenient!
USD is a global currency
Adventure Out Loud makes this easier by charging you in AUD and taking the foreign exchange risk at our end. To find out more, read our blog, A Guide to How Much an African Safari Costs.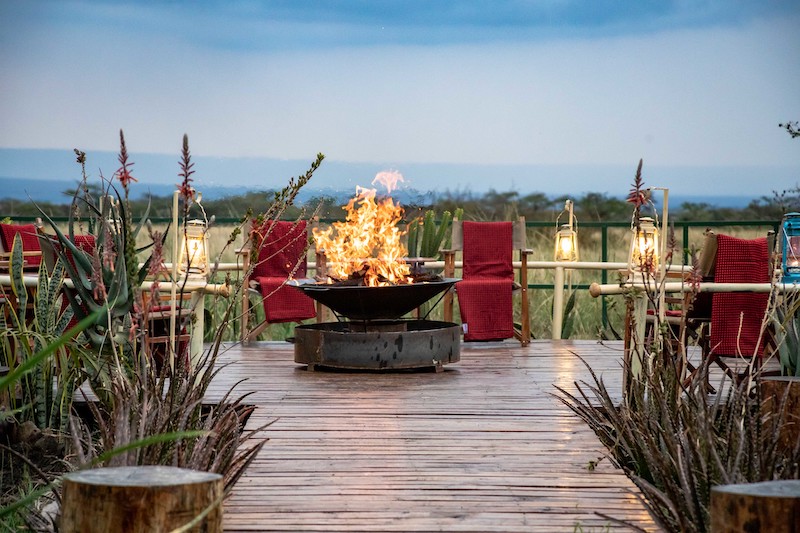 Where to stay
Picking your accommodation style is very important for safari because it is the largest determinant of cost, and enjoyment after a long day of safari. Here are the main options:
Budget (under US$200pp/night): Budget accommodation usually consists of a basic room with all inclusive meal options. You can also find backpacker dorm style rooms, or tents if you're going on a camping safari. Budget accommodation may have shared amenities.
Mid-Range (US$200pp – US$400pp/night): This accommodation style usually consists of very comfortable safari tents or lodge rooms that include a good bed, private toilet and shower, a veranda to watch the animals from and high quality extras such as a pool, spa, restaurant, bar, multiple lounges or other relaxation areas. Mid-range accommodation is the most popular accommodation bracket. 
Luxury (US$400pp – US$25,000pp/night): If you're paying a premium, you can expect it all! Your accommodation will include all of the amenities that you would expect in a mid-range accommodation lodge, but with the very best comfort, service and privacy. This may include a separate pool or dining area, a hot tub, as well as the option for a private charter helicopter or flight to get you to and from your lodge. Luxury mobile camps are also available, so that you can experience a travelling safari without sacrificing any comfort.
Unique: There are a number of unique accommodation experiences available across Africa, which will really make your stay extra special. These options are usually in high demand, so you will need to book them early. 
Did you know that booking accommodation for your safari through AOL doesn't cost you more? We make our money on accommodation through commissions paid by the safari lodge. That means, when you book with us, you'll pay the same price per night as if you were booking direct, but with the added bonus of AOL organising everything for you so ensure your safari is stress free!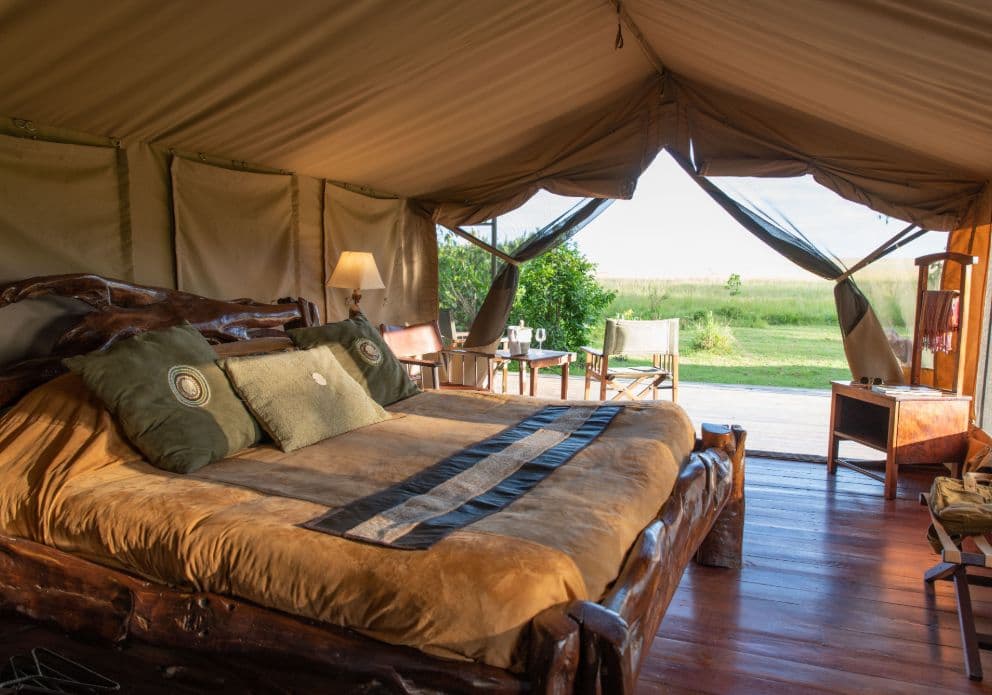 How long should your safari be
The duration of your safari will depend on a lot of different factors, including your budget, your schedule and your interests. In my opinion, the optimal safari length is between 3 - 10 days, giving you plenty of time to make the most of your visit and really become immersed in the wild environment you're experiencing. I believe the ideal length for your first safari is between 3 - 7 days. This will allow you enough time to experience everything that's great about safari, whilst not giving you "safari fatigue". It also means that you'll still have plenty of time to fit in other holiday experiences, such as relaxing on the beach, trekking with gorillas or chimps, seeing the sights or trekking Kilimanjaro! To find out more, read our blog how long should your safari be?
If you know you're a nature or photography enthusiast, you may wish to push your safari out to 7 - 10 days, allowing plenty of time to get the shot and see a huge array of animals and habitats. On the other hand, don't let being short on time stop you from enjoying safari - there are plenty of great single-day safari options available. Check out our blog, Best Single Day African Safari Destination, to find out more.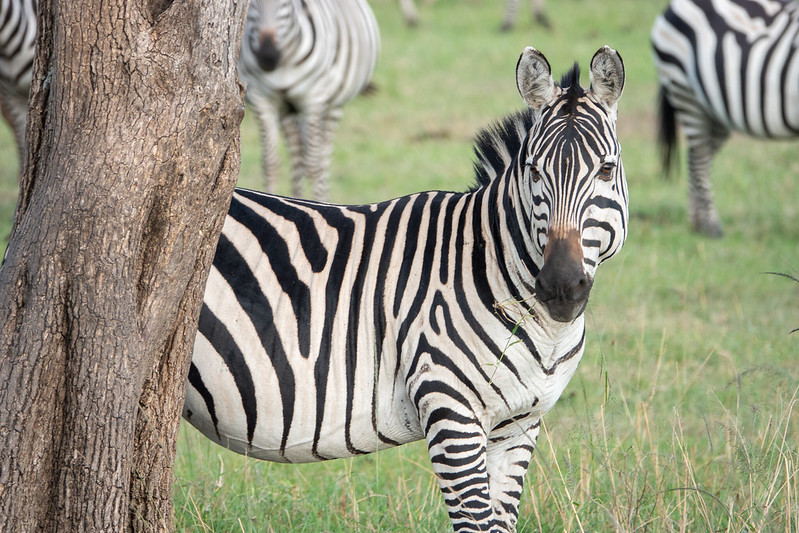 Things you need to know on safari
Driving in an open vehicle or walking through remote territory where you know lions or hippos could be lurking around every turn… it might sound a little bit risky, but the bottom line is, safaris are safe. With the help of an experienced, credentialled and knowledgeable guide, you can have the experience of a lifetime without a hitch. Just remember that even guides with years of experience can't control wild animals. There are also plenty of things you can do personally to ensure that you have the best possible experience.
The most important piece of advice I can give you is to follow the instructions of your guide at all times. This isn't just about ensuring that you remain safe - listening to and following the directives of an experienced guide will also optimise your chances of seeing the amazing wildlife you're there for. It is also important to:
remain quiet so you don't scare animals away
never walk around your camp at night by yourself
never stand near the end of water
respect local culture
and leave no trace.
Going in with prior knowledge about safari safety is a great idea, which is why we've put together a list of rules, etiquette and advice to follow when you're on safari.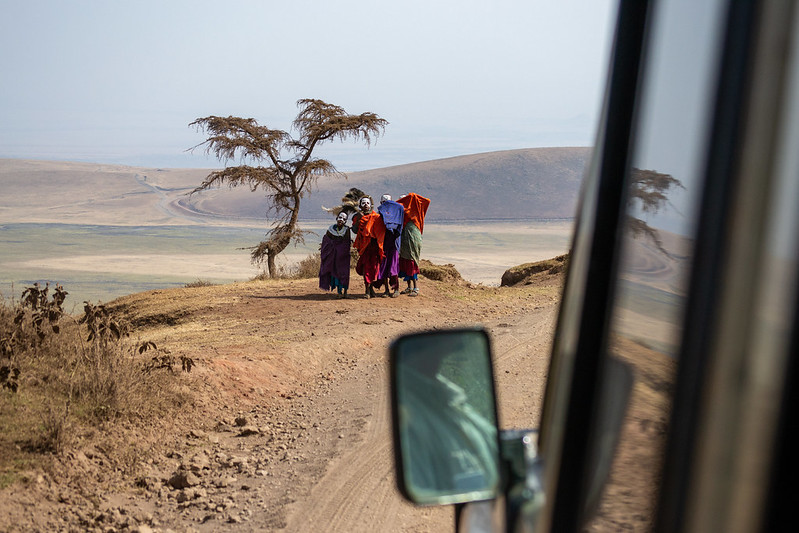 What to pack and wear on an African safari
The first thing you need to know when it comes to packing your outfits for an African safari is that Africa is a conservative region, so wearing clothing that covers your shoulders and knees is essential. In our ultimate African safari packing list blog, we'll give you a comprehensive rundown of exactly what to pack and what to leave behind when you're planning your safari.
To start off, here are some fast facts about packing for safari:
Temperatures range from 10 - 30 degrees Celcius
Hiking pants are a great option, especially in earthy colours as they can be worn for days at a time
Plastic bags are illegal in many countries (including Tanzania & Kenya) - if you're caught with one, you can be fined up to USD$40,000
Disposable bottles are discouraged on our tours and incur a USD$5 fine per bottle/day donation to charity
The Tsetse Fly is attracted to black and blue clothing. Where possible, avoid wearing these colours when visiting Tarangire National Park, Tanzania
Always save copies of key documentation online (i.e. Google Drive, emails, etc.). If you're travelling with Adventure Out Loud, our booking system allows you to upload key documents to your tasks section so you can access them before and during your trip.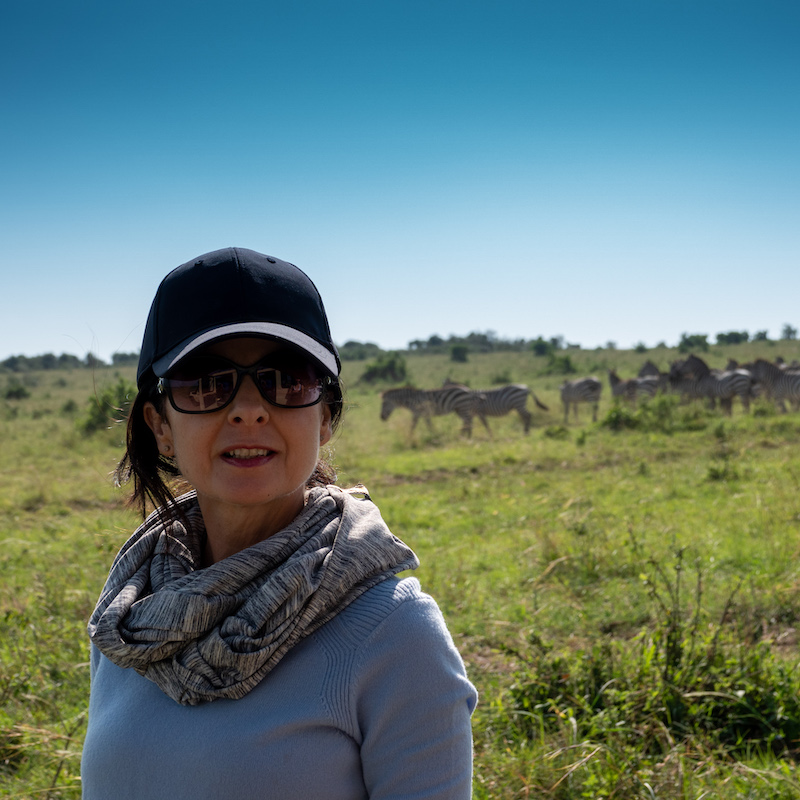 Things to do before/after your safari
Going on safari is just the beginning of the adventures you can have in East Africa and Southern Africa.
From relaxing beach escapes to trekking Kilimanjaro, East Africa has a lot to offer when it comes to building your escape. A few of our favourite East African adventures include:
In Southern Africa, mix natural wonders like Victoria Falls with winery tours for a spectacular, romantic and relaxing experience, or explore the Kalahari or Namib deserts in Botswana & Namibia. 
One thing to be conscious of is Africa is incredibly large and flights can be hard to find and expensive. Instead of trying to explore the entire continent in one trip, I recommend you explore one region. This is also a good way to limit your carbon emissions.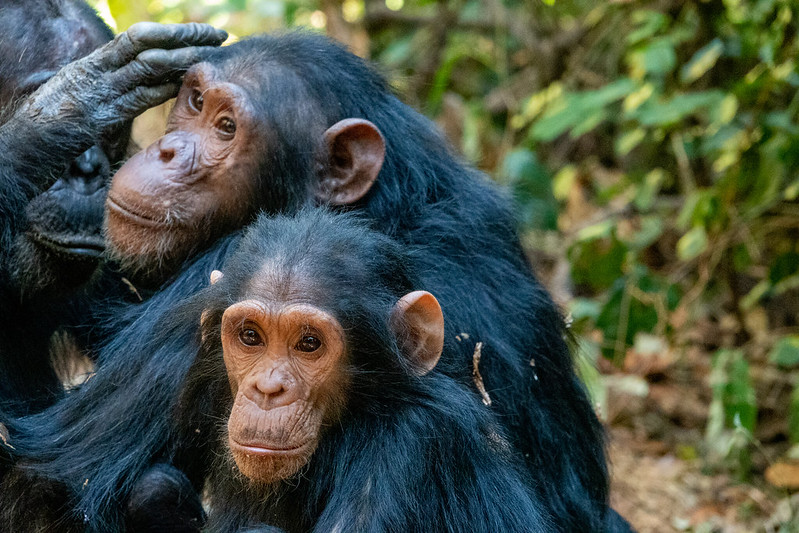 How safe is an African safari? 
Millions of people visit Tanzania, Kenya and Botswana each year to go on a BIG 5 Africa safari. With the right guide and a bit of research, you can safely relax and enjoy the safari of your dreams. A few steps we'd recommend you take when planning your safari to ensure you have a safe and memorable experience include: 
check the Smartraveller.gov.au website for up-to-date information about the region you are visiting.
read our how safe is East Africa blog 
avoid major tourist attractions, shopping malls and areas that might be a target.
stay in local boutique guest houses that aren't known for accommodating Westerners. This also ensures profits stay in the communities you are visiting rather than heading overseas to a large international company.
travel in a small and manageable group (max 12 people).
don't wear expensive clothing or jewelery. 
don't carry lots of cash.
always buy comprehensive travel insurance - refer to our blog on how to choose the right insurance for your African adventure? 
always travel with a reputable safari provider.

How do I pick the right company for my safari? 
Travelling with a reputable company will ensure you have a safe and hassle-free experience. There are literally thousands of companies who will offer you a safari, and picking the right one can be hard, particularly from the other side of the world. A few things you should look out for include:
ensure your safari provider performs a detailed risk assessment for every activity and every adventure. This assessment should be updated throughout the adventure and itineraries should be flexible to ensure activities, or entire adventures, can be cancelled or amended where an unacceptable risk is identified. If you ask, they should be able to provide you with a copy of their risk register.
ensure your safari provider has the necessary insurances.
make sure your drivers and guides are reputable. 
check their customer reviews for any red flags.
check their registrations to ensure they are a legitimate company. 
To find out more, read our blog, about how to choose the right tour operator for your African adventure.
At Adventure Out Loud, we have built a team of professional local and Western guides with extensive experience living, exploring and guiding across Africa to ensure you have a safe and memorable African safari. We assess all health and safety risks before, during and after your adventure, and take careful steps to ensure you're well looked after. If you have any concerns, just ask. Adventure Out Loud offers Zoom calls throughout the trip planning process, so that you can chat about any concerns you have with an African expert. Click here to book a consultation with an African expert. 
 
Ready to start planning your african safari?
Our private and custom-built luxury adventures are individually crafted to meet your wildest dreams! Secluded beach getaways, romantic safaris, honeymoon surprises, unique accommodation, or something a little weird and wonderful, tell us your wildest adventure dreams and we'll make them a reality. Book a free consultation with an African safari experts today so we can help you plan your dream safari adventure.