Botswana is one of the safest and best countries to go on safari, and is a popular safari destination because it offers a variety of experiences including boat, walking, jeep, and fully immersive and movable tented camp safaris. Due to the accessible nature of safaris in Botswana, it is popular with senior travellers, and many operators offer tours specifically for over 50s. The best safari parks in the country are Chobe National Park, Okavango Delta and Moremi, the Okavango Delta is particularly popular, offering some of the best boat safari experiences anywhere in Africa.
Top safari parks in Botswana
Okavango Delta
A World Heritage site, the Okavango Delta offers a pristine wetland environment that are home to big game, water predators like crocodiles, hundreds of hippos, and a huge array of bird life. In addition, the Okavango Delta is one of Africa's top destinations to see leopards. It is known for incredible water-based safaris through unspoilt wetlands, with traditional mokoro dugout canoe tours available. You can also take overland safaris, driving and walking safaris, as well as catch and release fishing tours. Most Okavango Delta safaris include a flight on a small chartered plane and most safari camps and lodges are not accessible by road. No Botswanan safari is complete without a few days in the Okavango Delta. 
Chobe National Park
Chobe National Park is famous for its diverse bird life and large elephant population. It's estimated that up to 120,000 elephants reside in the national park, almost guaranteeing elephant sightings on your safari, with herds in the thousands sometimes sighted along the river! The park's beautiful river also allows for amazing game sightings by boat. Chobe is also a world class safari park and should be added to your safari. Best of all, if you are short on time and are visiting Victoria Falls, it is easy to add a 1 - 3 day safari in Chobe. This is an affordable option for all budgets.  
Moremi Game Reserve
Situated alongside the Okavango Delta, Moremi Game Reserve was the first wildlife sanctuary to be established by an African tribe on their own lands. Moremi offers stunning contrasts thanks to its mixture of forests, lagoons and wetlands, which support an incredible array of diverse wildlife. You can see the Big Five here, along with more than 500 species of birds. Both land and water safaris are available, and you can choose to have your boat safari in a traditional mokoro dugout canoe, steered along with a pole by a skilful local guide, if you wish.
Makgadikgadi Pans National Park
The Makgadikgadi is a salt pan that spans over 3,900 square kilometers. This is one of the largest salt flats in the world and it is well worth a visit. Surrounded by the Kalahari Desert and situated about 300km from the Okavango Delta, Makgadikgadi is home to huge heards of animals. One of the best ways to explore Makgadikgadi is by helicopter, particularly in the first few months of wet season when Greater and Lesser flamingos arrive, some flying all the way from East Africa. From the air, the flamingos look like an enormous pink cloud. The true beauty of Makgadikgadi though is the remoteness and absolute isolation that you feel when you are here, it's almost like noone else exists.
Price
Prices of safari in Botswana vary depending on the time of year and the level of luxury you're looking for. Safari in Botswana is generally more expensive than in other countries and few budget options exist. Mid-range safaris are usually the cheapest option and start around USD$500-$650pp/night, reaching up to USD$950pp/night in peak season. Top end and luxury experiences start at USD$800pp/night during the low season and significantly increase during the peak season.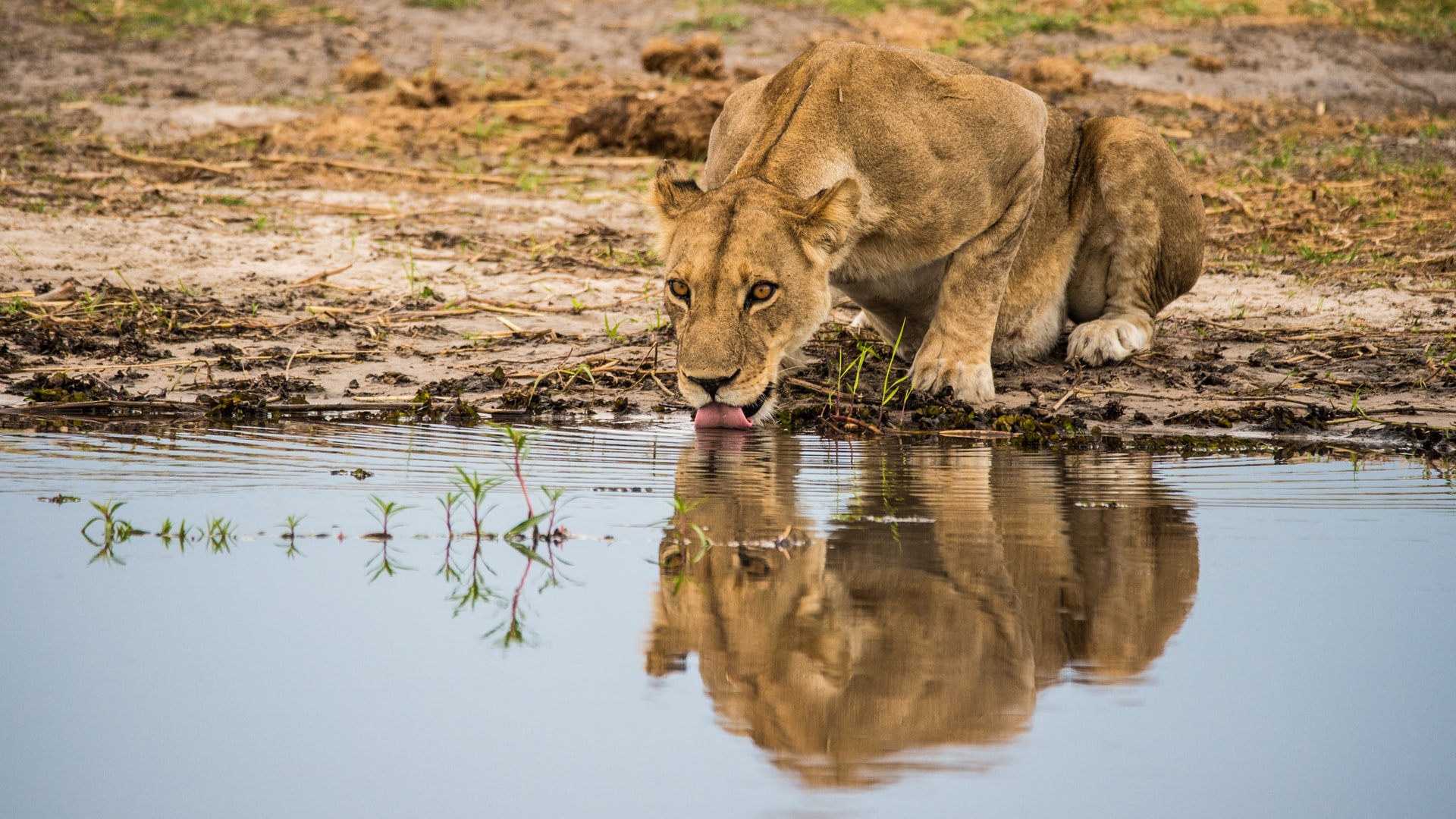 Weather
Like most countries in Africa, Botswana experiences two main seasons, a wet season and a dry season. Botswana experiences less rainfall than Tanzania & Kenya, but the dry season is still the peak time of year to go on safari.
Dry season (May - October)
The dry season in Botswana occurs between May and October, with humidity low, between 20-40%. In May, temperatures are cool, between 10-28 degrees. It's even cooler between June to August at 6 to 25 degrees. The heat starts to build towards the start of the wet season, reaching up to 38 degrees, with an average maximum temperature of 34.
Wet season (November - April)
From November to April, the wet season takes over and humidity increases. It's especially muggy between January and February, when humidity reaches 80% and daytime temperatures hit 32 degrees, sometimes hitting 38 degrees. From March to April, the shoulder of the wet season sees rainfall start to decrease and temperatures begin to cool.
Best time of year
April to May: Green season
Not quite the high season, this can be a great time of year to experience a cheaper but still terrific safari in Botswana. The weather is fine with cool temperatures at night in many areas, while the Okavango Delta remains mild during this time period.
June to August: High season
This is the driest time of year in Botswana, when animals congregate around the few available water sources, making them easy to spot. Overnight temperatures can be close to freezing during the high season, but it still warms up into the 30s during the day.
September to October/November: Dry season
Temperatures rise through September and October, reaching up to 38 degrees during the day. This can be a great time of year to see big game and avoid the largest crowds. November can also be a great month to avoid the crowds, but the weather can be a bit more unpredictable, and the wet season can sometimes arrive early.
December to March: Wet season
Not an advisable time to travel, as many safari operators shut down during the wet season.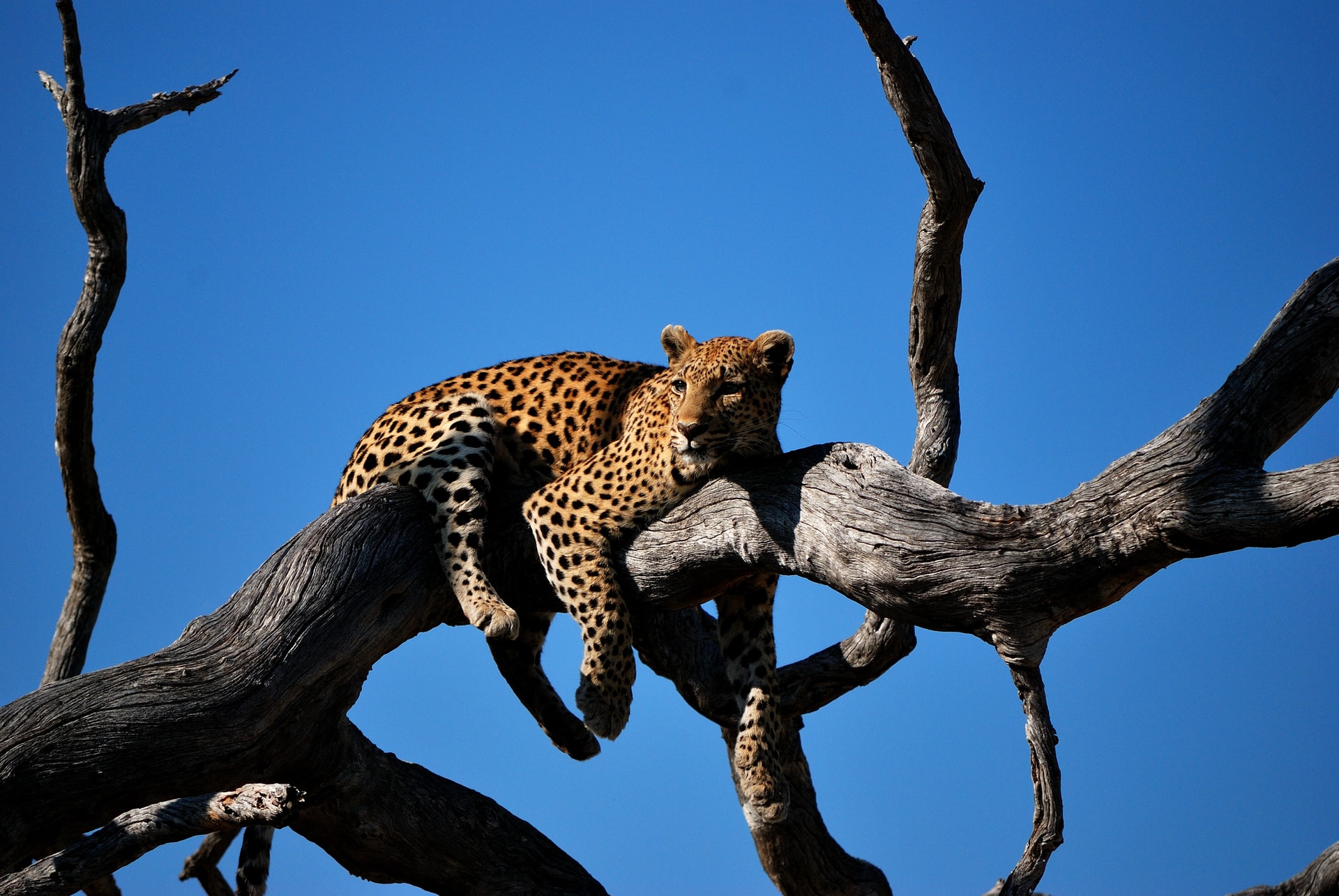 Pros & Cons
Pros:
Very safe country to travel in
Smaller crowds than Tanzania & Kenya (for example, the Okavango Delta may have 100,000 tourists visit each year, compared the the Serengeti or Masai Mara which often have 300,000+) 
Aimed at older travellers
Cons:
More expensive than safaris in other countries, particularly equivalent safari countries like Tanzania & Kenya
Harder to get around and may require charter flights to get into the Okavango Delta 
Number of international tourists
Botswana receives approximately 2 million tourists each year. To put this into perspective, Italy receives 65 million, USA 80 million, and Egypt, South Africa & Australia 10 million. 
Other experiences nearby: 
Botswana is all about safari. There are cultural and village tours, but most things are centred around safari. If you want to add more adventture to your Botswana safari, why not include: 
Victoria Falls (2 - 4 days)
Cape Town (2 - 4 days)
Namibia (7 - 15 days)
Ready to start planning your african safari?
Check out our comprehensive guide to safari in Africa or book a consultation with an African safari experts to get an experts ideas and start planning your safari. Our private and custom-built luxury adventures are individually crafted to meet your wildest dreams! Secluded beach getaways, romantic safaris, honeymoon surprises, unique accommodation, or something a little weird and wonderful, tell us your wildest adventure dreams and we'll make them a reality.