The safari industry in Kenya is very well-established and safe, favoured by many international travellers, in particular those seeking to see the Great Migration in the Masai Mara Conservation Reserve. Some other great safari parks in the country are Amboseli, Tsavo, Sambura and Lake Nakuru. Here is a breakdown of our picks for the top Kenya safari destinations.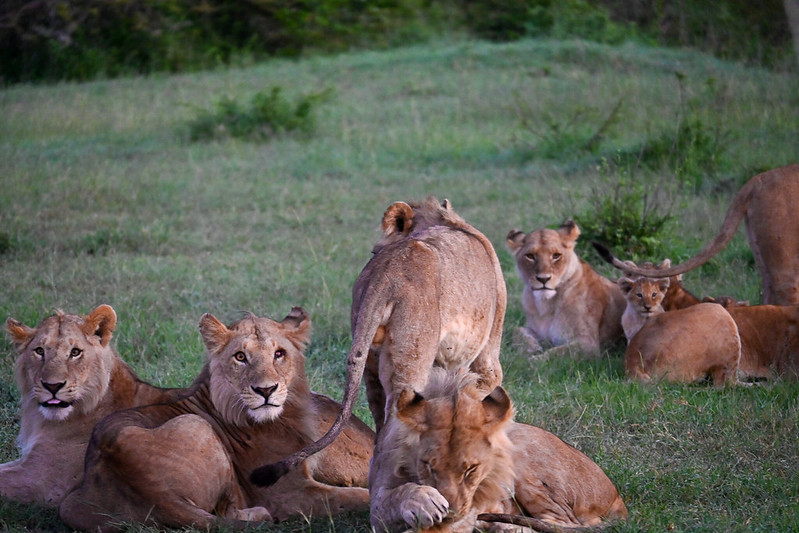 Masai Mara
One of the most famous safari destinations in Africa, the Masai Mara is well-known for its spectacular biodiversity and for offering tourists a front-row seat to the Great Migration. While there is an excellent concentration of game year-round, from June to October, huge herds of wildebeest and zebra make an 800km circuit from the Serengeti to the Masai Mara and back again in search of green pastures and abundant water. This is the greatest natural spectacle on earth and no Kenyan safari is complete without at least 3 - 5 days in the Masai Mara. 
NOTE: Due to its astounding diversity, the Masai Mara is by far the best safari park in Kenya. If this is your first safari (or your first safari in Kenya), you should make sure you visit the Masai Mara. If you have been to the Masai Mara before and want something different, we recommend the below safari parks. 
Amboseli
For first-time safari goers or those looking for a 1 - 3 day safari, Amboseli National Park is a great choice. Amboseli it is a compact area with a very diverse array of wildlife. This means that you can cover almost every aspect of the national park within 2 - 3 days, getting a full safari experience that works into a tight schedule. The best thing about Amboseli, is that on a clear day, you may see the towering peaks of Mt Kilimanjaro in the background, and no Amboseli safari is complete without an iconic picture of an elephant or giraffe in front of Kilimanjaro. 
Tsavo
Situated in Kenya's southwest, Tsavo National Park is one of the world's largest game sanctuaries, covering a whopping 22,000 square metres! It's a great place to spot the Big Five and is well-known for being home to large herds of elephants. Tsavo is also less populated than other safari reserves, for those who wish to enjoy a quieter experience. Tsavo pairs well with Amboseli. 
Samburu
Game viewing in Samburu National Reserve is famously good, offering a huge selection of lodge and safari options, ranging from family-friendly to the ultimate romantic and private escape. Home to all the big cats, Samburu is an especially good location to see leopards, rare wild dogs and large herds of elephants. Samburu is best paired with Ol Pejeta, Lake Nakuru & the Masai Mara. 
Ol Pejeta Conservancy
Ol Pejeta is a private conservancy that is most famous as the only place in Africa where you can see the northern white rhino! Poaching has decimated the northern white rhino population, and the last remaining pair, a a mother & daughter, need a scientific miracle to keep their species alive. Ol Pejeta also houses the Sweetwaters Chimpanzee Sanctuary and, outside of the Masai mara, the Laikipia region has the richest diversity of wildlife in Kenya. It is also one of the few places in Kenya that you can spot wild dogs. Ol Pejeta is best paired with Samburu, Lake Nakuru & the Masai Mara. 
Lake Nakuru
Lake Nakuru National Park offers a particularly unique sight! When conditions are right, up to two million flamingos can be seen feeding around the shores of the shallow lake. In fact, Lake Nakuru National Park is a bird watcher's paradise, with more than 400 species of water birds to be seen in the area. Nakuru is also a great place to spot rhinos, with approximately 150 black & white rhino's living in the area. Nakuru is a small park and can be covered in 1 - 2 days. It is best to add Nakuru before your Masai Mara safari, rather than as a stand alone safari. 
Price
Budget Kenya safaris start at about USD$200pp/night. Mid-range safaris range from between USD$300 - $500pp/night and if you'd like to safari in luxury, prices start at around USD$600 - $2,000pp/day.
Weather
Kenya has two main seasons - the wet season and the dry season.
1. Dry Season
Between June and October, there is little to no rainfall across Kenya. Temperatures reach tops of 29 degrees for most of the year in Kenya, but July to August is considered the coolest time of year as relative humidity is lowest during this dry period.
2. Wet Season
Kenya's "short rains" last from October to December, with the "long rains" setting in from March to May. February to March is the hottest time of year in Kenya, as humidity reaches its peak.
Best Time of Year to safari in Kenya:
June to October: Peak season
Safari in Kenya is best between June and October when the Great Migration herds arrive and start crossing the croc infested Mara River. This is the busiest time of year, and you can expect the best accommodation to sell out 6 - 12 months in advance, particularly in July and August when North Americans and Europeans like to vaccation. 
January to March: High season
January to March offers incredible safari in the Masai Mara with an abundance of wildlife. The park is less crowded than June to October, you can sometimes score a discount, and the weather is warmer, with fewer flies to annoy you. You can expect the best accommodation to sell out 3 - 6 months in advance during this period. 
Some lodges and camps close at this time of year and road quality drops significantly, so this is not an advisable time of year to go on safari unless you want to avoid the crowds and are happy to get a little wet. It is also the best time of year to score a discount.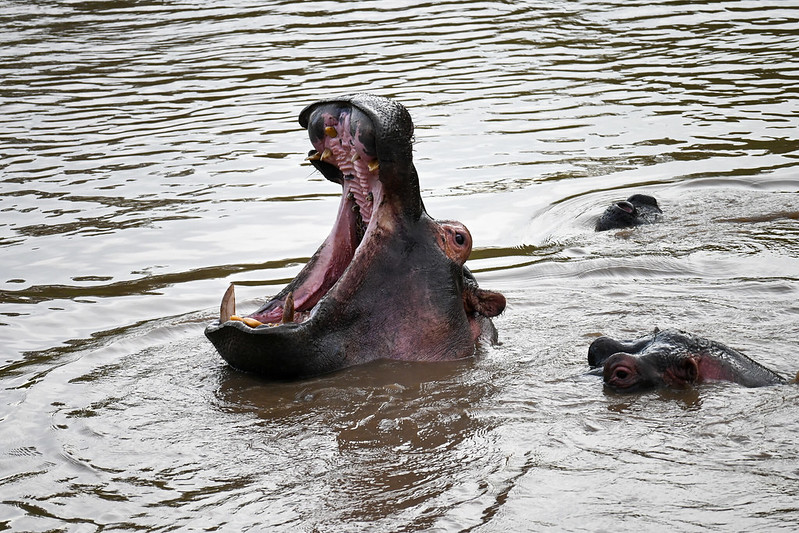 Pros & Cons
Pros:
Masai Mara is closer to Nairobi International Airport than Tanzania's Serengeti is to the Kilimanjaro International Airport (i.e. 4 - 6 hours v 8 - 12 hours when driving).
The Masai Mara is cheaper than Tanzania or Botswana.
It is easy to get a direct international flight to Kenya from Australia, America and Europe.
Fantastic optional adventures you can add to your safari (see below).
Cons:
Large crowds, especially in the Masai Mara during July to September. 
Number of international tourists:
Kenya receives approximately 1 - 2 million tourists each year. To put this into perspective, Italy receives 65 million, USA 80 million, and Egypt, South Africa & Australia 10 million. 
Other experiences nearby:
If you're looking for great adventures to add to your Kenyan safari, here are a few ideas. 
Hot air ballooning over the Great Migration
The David Sheldrick Elephant Orphange
The Nairobi Giraffe Centre
Trekking Mt Kenya or the Ngong Hills
Cultural immersions with the Maasai tribe
Re-visit history with a few days on historic Lamu Island
Our Kiberan Immersion, where you will visit the home of one of Adventure Out Loud's sponsor students, meet their family and learn to cook a traditional Kenyan feast. This is our most immersive and memorable experience and if you personally sponsor, we will take you to meet your sponsor student. 
Alternatively, it is easy to add one of the other huge attractions that East Africa offers, including:
Ready to start planning your african safari?
Check out our comprehensive guide to safari in Africa or book a consultation with an African safari experts to get an experts ideas and start planning your safari. Our private and custom-built luxury adventures are individually crafted to meet your wildest dreams! Secluded beach getaways, romantic safaris, honeymoon surprises, unique accommodation, or something a little weird and wonderful, tell us your wildest adventure dreams and we'll make them a reality.