Key takeaways:
East African safari: best between July - September or Janurary - March. If you want to avoid the crowds, go in June. 
Southern African safari: best between May - October. 
Temperatures across Africa are very pleasant, mostly ranging from 10 - 20 in winter and 15 - 30 in summer. 
You will definitely want a jumper, jacket and/or windbreaker on safari. 
Our country-by-country breakdown of the best time of year to go on an African safari will help you to plan your ultimate safari adventure. The time of year you choose to go on safari may determine the animals you see, the crowds you have to contend with and the action that you may have the opportunity to witness. Below is a break-down of the best times to visit all of the best safari destinations in Africa.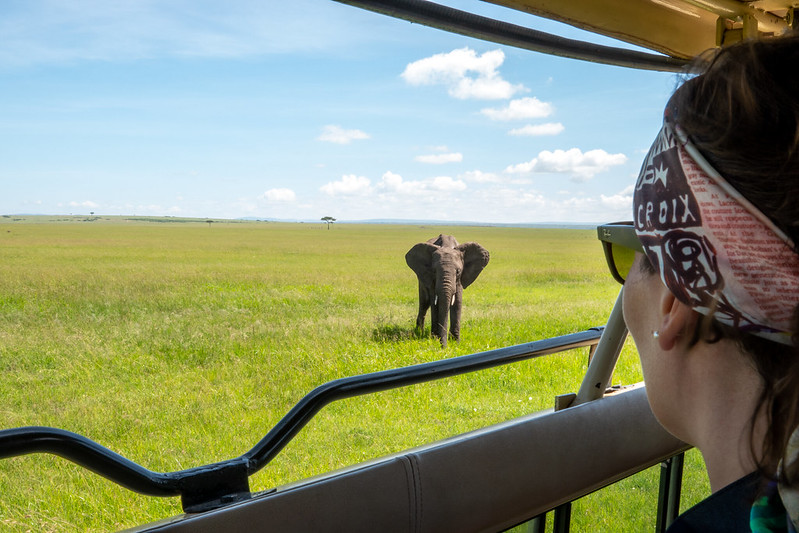 Tanzania
January – March
February marks the midway point of the Great Migration and is a great time to safari because it is when the wildebeest give birth - more babies equal more big cats. At this time of year, the Great Migration is in the southern Serengeti, an opportunity for prime viewing of one of the most spectacular wildlife events in the world. While the Great Migration doesn't occur on an exact timetable, we know that around January - February, the migration moves along the Serengeti's eastern edge, where wildebeest will bear their young, amid grassy plains rich with nutrients. About 400,000 calves are born during this period, and they are easy prey for numerous predators, including big cats, hyenas and wild dogs, making for dramatic hunts right before your eyes! It's a great time of year to see all of the action while avoiding the massive crowds that descend during July - September peak season.
July – September
The Great Migration herds begin to move north around June, and so begins the treacherous Masai River crossing in Kenya. If you're wanting to witness the Great Migration at this time of year, the far northern Serengeti in Tanzania or the Masai Mara in Kenya are the best places to be. Waiting predators, like giant crocs, along with strong currents and steep banks that are forbidding enough to break legs, make viewing during this time chaotic and action-packed. July to September is peak tourist season, coinciding with the European and North American summer, when most travellers can take longer trips. You can expect large crowds during this time of year and accommodation prices will also surge,  often 2 - 4 times more expensive than in June. The extra cost is definitely worth it, as you witness one of the greatest natural spectacles on earth. Big cats are also easy to spot at this time of year. 
Weather in Tanzania
In Tanzania, average temperatures vary from 15 - 27 from November - May and 10 - 25 from June - October. This makes for perfect safari weather. 
Kenya
July - September
For a different perspective of the Great Migration herds crossing the Mara River, a Kenyan safari at the beginning of July will provide a view of the daily action. Throughout August, herds begin to spread out across the Masai Mara, before crossing back over the Mara River around October before the short rains, which provide the best feeding. This is the high season, and you can expect large crowds. If you want to avoid the crowds and high prices, we recommend a late June safari. 
January - March
You won't see the Great Migration, but weather conditions for safari are great, and you can expect an abundance of wildlife in all of Kenya's top safari parks. You can also expect crowds to be smaller than in July - September which makes for a more enjoyable experience. Prices may also be slightly lower. 
Weather in Kenya
In Kenya, average daytime temperatures vary from tops of 27 in February and March to a top of 22 - 25 in July. Night temperatures vary from 8 - 12 degrees in June - October to 13 - 15 degrees for the rest of the year.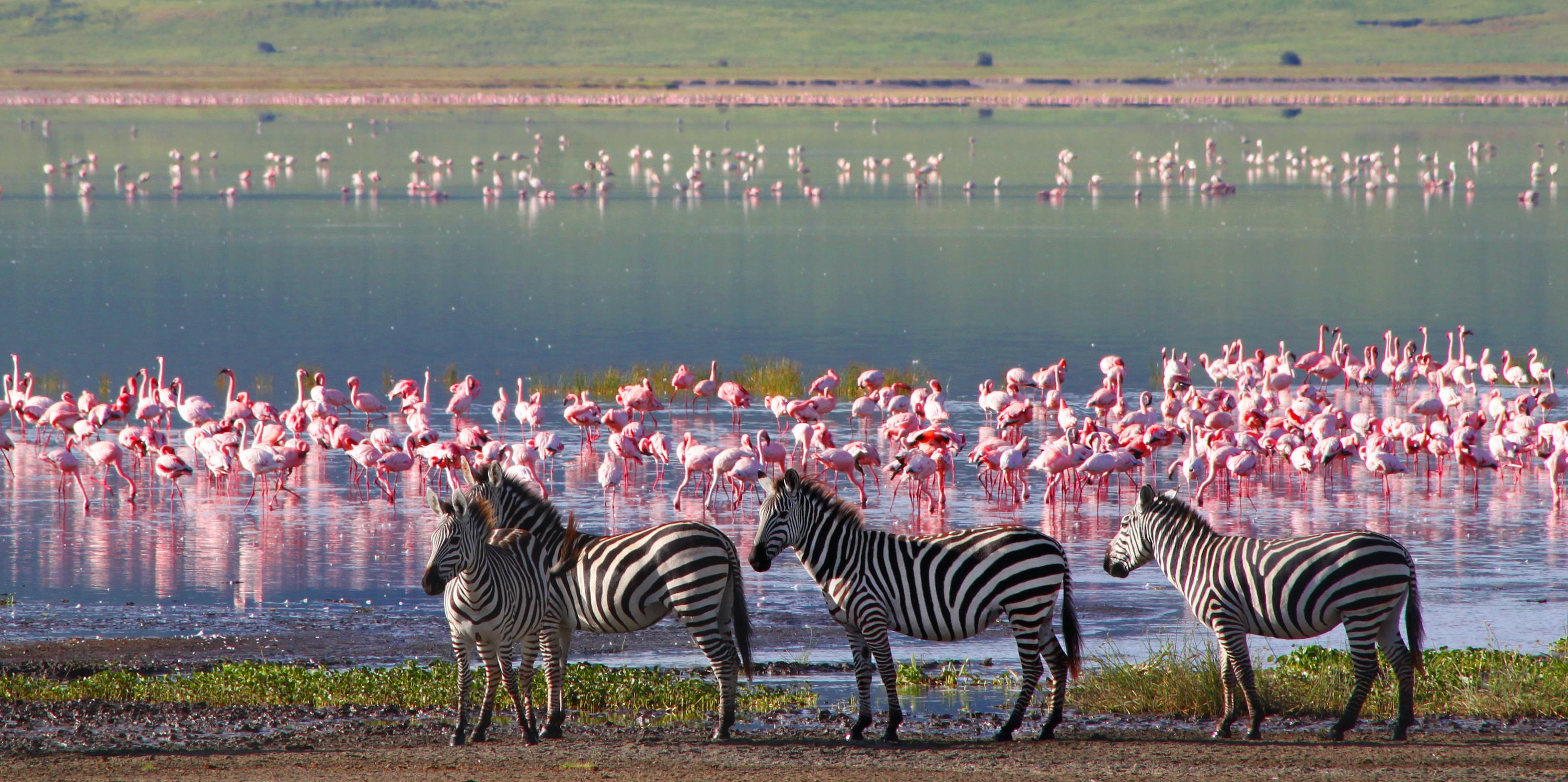 Botswana
May - October
Wildlife viewing in Botswana is great year-round, but you'll need to select the time of year you visit very carefully if you're planning to visit the Okavango Delta. The Okavango floods from June to October, thanks to the long rains that end in April - May, so the best time to visit this area is May - October. Between May - October is Botswana's dry season. It is also winter so you will enjoy cooler temperatures.
Weather in Botswana
Botswana weather can be very hot and humid in summer, while reaching almost 0 degrees celsius in some areas during winter. The average maximum temperature during Botswana's hottest month, February, is 26, but the mercury often rises into the 30s. 
Zimbabwe
July - October
July to October is the dry season for Zimbabwe, and is peak tourist season as a result. Wildlife viewing is at its peak during this time, as many of the waterholes in the country's game reserves dry up, driving the majority of the animals towards remaining water sources, where they congregate in massive numbers.
Weather in Zimbabwe
The weather is cooler in Zimbabwe than further north, with an average top of 23 degrees during the hottest month of November. But don't let that fool you - humidity can make it feel a lot warmer, and it's quite normal for daytime temperatures in summer to reach the high 20s. 
Zambia
June - November
The time of year you travel to Zambia is particularly important if you're planning to go on safari, as many safari lodges and camps only open for a six month period during June to November. Once the wet season sets in, many tour operators shut down as road conditions deteriorate. June to November is also the peak travel season across Zambia, as rainfall is very minimal, and is the most popular time to visit Victoria Falls, particulary if you want to swim in Devil's Pool (August - January). 
Weather in Zambia
Large areas of Zambia receive almost no rain between May - September. Temperatures are hottest between September - November, with maximums reaching into the low 30s and humidity building towards the onset of the rainy season. Temperatures usually range from 18 - 29 making Zambian weather magical.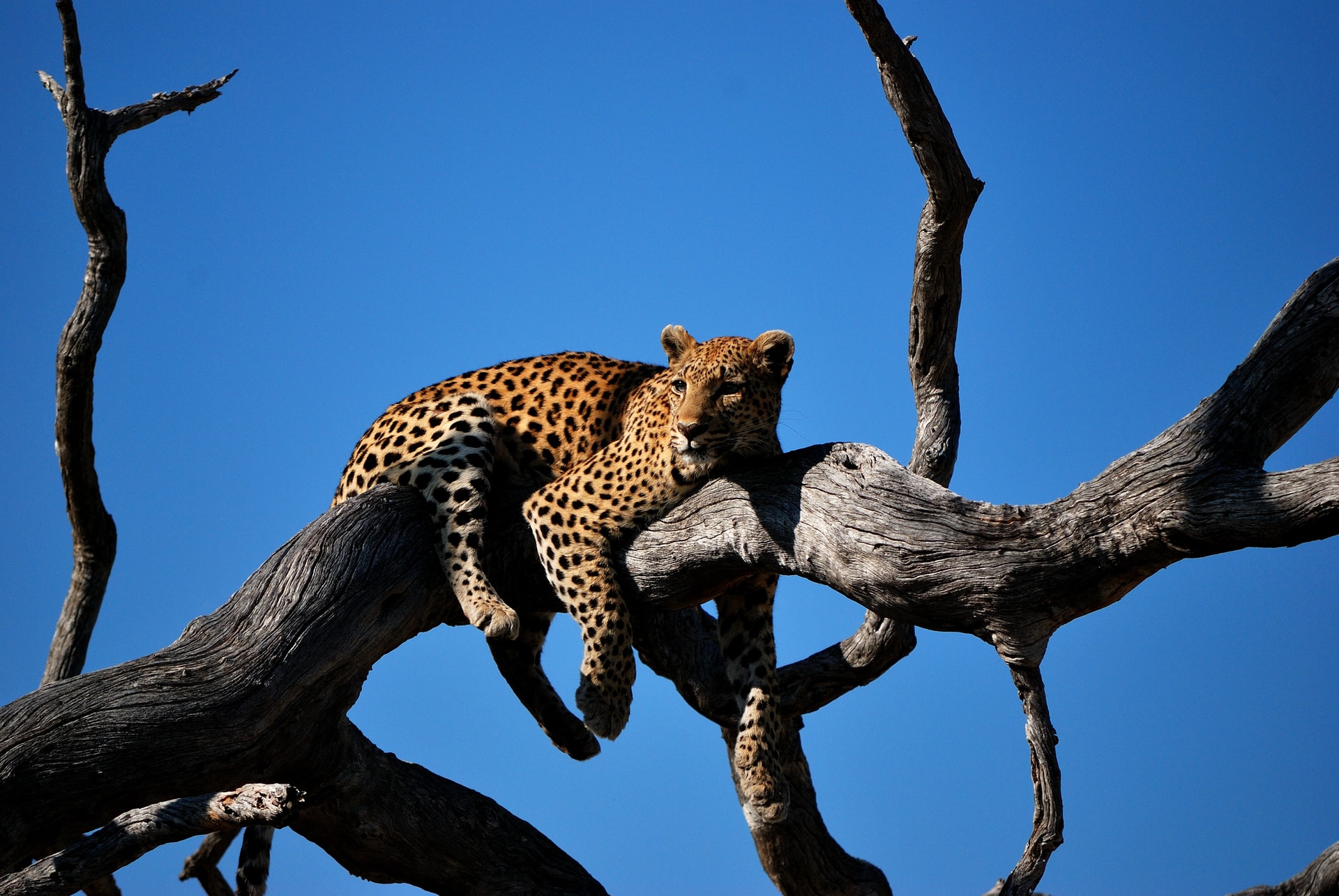 Namibia
July - October
The best time of year to visit Namibia is during the dry season from July - October, although it is also the busiest for tourists. Game viewing is best during the dry season, as animals congregate around the limited waterholes that are available.
Weather in Namibia
The weather is usually mild during Namibia's dry season, with little to no rainfall from June to August. Temperatures reach above 30 degrees celsius for much of the year and are hottest in October, when the mercury can rise above 35 degrees. Average annual temperatures range from 16 - 25 though so unless you are out in the sun in the middle of summer, you will love the weather in Namibia. 
South Africa
May - October
Game viewing is best in South Africa during the dry season, as wildlife gather around limited waterholes and lower grass allows better visibility. This is also the most popular time of year for travellers in general, due to the pleasant temperatures.
Weather in South Africa
July is the driest time of year in South Africa. Average temperatures in Kruger National Park usually range from 12 - 30. 
Ready to start planning your african safari?
Check out our comprehensive guide to safari in Africa or book a consultation with an African safari experts to get an experts ideas and start planning your safari. Our private and custom-built luxury adventures are individually crafted to meet your wildest dreams! Secluded beach getaways, romantic safaris, honeymoon surprises, unique accommodation, or something a little weird and wonderful, tell us your wildest adventure dreams and we'll make them a reality.