When visiting Africa a good travel insurance policy is essential. At a minimum, your travel insurance policies should cover for:
Unlimited medical and evacuation (including for COVID)
Unforseen trip cancellations and travel delays (including for COVID)
The activities you are going to be doing (for Kilimanjaro, this includes hiking and camping up to 6,000m)
Below are a few things you should look out for when purchasing your travel insurance policy.
Comprehensive vs basic travel insurance policies
We highly recommend you pay the extra to purchase a comprehensive travel insurance policy. Most basic policies will not provide enough medical & evactuation cover for travel to Africa. Basic policies also often exclude many of the activities you will do in Africa. If you can't afford a comprehensive travel insurance policy, you can't afford to travel to Africa.  
Unlimited medical & evacuation
Most comprehensive travel insurance policies purchased in Australia will include unlimited medical & evactuation cover. This is incredibly important because:
Most African hospitals are not as good as they are in Australia so you'll want to return to Australia for treatment if your injuries are serious.
African hospitals are not free for Australians and an extended stay can be very expensive. 
Evacuation, particularly back to Australia, can easily exceed $100,000 and without insurance, this will not be an option for most Australians.
Most comprehensive travel insurance policies purchased in Australia cover unlimited emergency medical treatment, helicopter or ambulance transfer to hospital, medical evacuations back to Australia and treatment for injuries or accidents. However, many travel insurance policies have a list of "excluded activities", which will not be covered. These are usually high-risk activities like extreme sports. If you would like cover for activities that are excluded by ordinary providers, there are specialist providers who will cover high-risk activities. Be sure to budget for the cost of this insurance!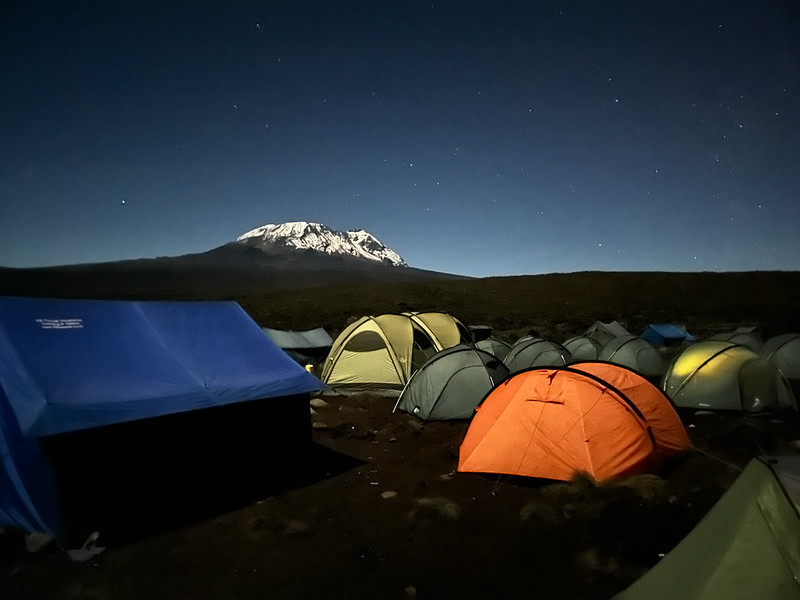 Excluded activities
All comprehensive travel insurance policies will have exclusions. Some policies will specify all of the activities that are included, and others will specify all activities that are excluded. The best way to quickly identify if the activity you are doing is included is to search the PDS for key words (i.e. safari, trekking, hiking, etc.).
If the policy specifically lists included activities:

Check the list of included activities to ensure your activity is included.
If your activity is not listed, you may be able to add an adventure package for an additional fee to ensure you are covered.
If you can't pay extra to add cover for the activity, this is not the policy for you.
Also remember to check the general exclusions section. 
If the policy doesn't have a list of included activities,

It is likely the all activities except those specifically excluded are covered.
The best place to look is usually under the general exclusions section where you should find a list of excluded activities. 
If your activity is not excluded, and the PDS does not have a specific list of included activities, you will most likely be covered, however, if you are in doubt, you should always check with the insurer.
Baggage & valuables insurance cover
You will also need valuables and baggage cover so that you can reclaim the cost of any items that are lost, stolen or damaged. Check that your insurance policy has items insurance. Most comprehensive travel insurance policies purchased in Australia cover electronic devices, baggage and personal property such as clothing and toiletries, jewellery, cash and sports equipment (including hiking gear). Most policies set item limits, but if what you're carrying is worth more than the limit, you can pay extra to make sure that everything you're taking with you is covered.
COVID-19
Travel can feel a bit up in the air after the challenges of the COVID-19 pandemic. For peace of mind, look for insurance that provides COVID-19 medical and cancellation cover. Many insurers now offer cover for COVID, but have limits so make sure you read your policy carefully. For example, even if you select cancelation cover of $20,000 for your trip, many policies will only cover cancellation due to COVID of up to $5,000 - $10,000pp. 
Cancellation & delay cover 
Most travel insurance policies purchased in Australia will ask you to pick your cancellation & delay cover, with premiums increasing as cover increases. We highly recommend you purchase a policy that covers the total cost of your trip, including airfares, tours, accommodation and other covers, but don't forget to read the fine print so you know exactly what you'll be covered for. Some examples of what most insurers cover include:
Australian Government raising the advice level of a destination - check travel advice levels on the Smartraveller website before booking.
Unexpected illness or death of yourself or a family member
Other sudden medical reasons (e.g. falling pregnant)
Emergency situation at home or work before you leave (e.g. fire, flood or burglary)
Be aware that most insurers won't provide cover for a situation that was known about before you bought your policy. For example: 

If your grandmother is sick before you purchase your policy and then you cancel because she passes away, you may not be covered.
If the Australian government advising you not to travel to a destination at the date you purchase insurance.  
When is the best time to buy travel insurance
Travel insurance should be purchased before you book flights or pay for any tours or accommodation. If you don't know your exact dates, most policies will allow you to amend dates later. The main reason you should buy insurance first, is to ensure you are covered if circumstances change. 
For example, if you book a tour on Monday and:
The Australian government advises not to travel to that destination on Tuesday, or
You find out you/a family member has terminal cancer on Tuesday,
your policy may not cover you for anything relating to this change in circumstance, because at the date of purchasing your policy (i.e. on Wednesday), you knew about these issues.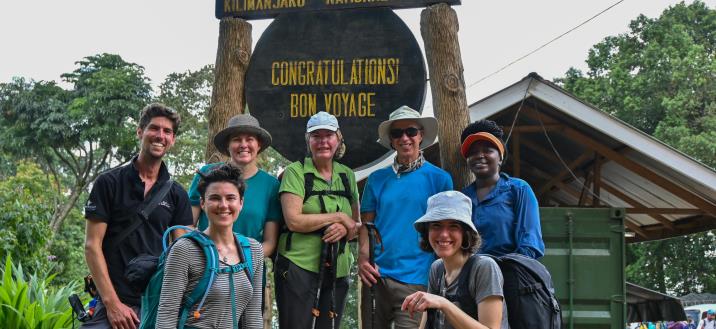 Other notes about travel insurance
Travel insurance is not a "one size fits all" deal. When you're looking for the perfect travel insurance, make sure you think about what kind of policy will suit you and your needs. Here is a helpful checklist of things to consider:
Where are you going?

Consider all countries you will travel to, including stopovers.

How long are you going for? 

Some policies have exclusions on how long you can be outside Australia or the length of time you can spend in one country. 

What activities will you be doing?

Have a clear idea of any activities you might be doing during your African adventure before deciding which travel insurance policy is right for you. 
Will any of them require extra cover? (e.g. high-risk "excluded activities").

Consider your age and health.

Some policies have age limits. 
If you have an existing health condition, check that it is covered by the policy. If it is not automatically covered, you may need to complete a medical questionnaire and pay a higher premium to obtain cover. 

How much are your valuables worth?

Don't forget to include your trekking gear!
We recommend priceless valuables (i.e. wedding rings, sentimental items) are left at home. 
Don't forget to shop around to choose the insurance policy that's right for you!