Key take aways:
Jan - Mar & Jul - Sep are the best times to safari in East Africa.
May & Oct are the best times to safari in Southern Africa. 
The Great Migration is only in Tanzania & Kenya. 
Best rhino spotting is in Southern Africa. 
Picking the right style of safari is important. Here are a few options:

Private, small group, luxury, photography, family or walking safaris: Tanzania, Kenya or Botswana
Boat safari: Botswana
Horse safari: Kenya & Tanzania
Marathon safari: Serengeti, Tanzania
Bike safari: Lake Manyara, Tanzania
Self drive safari: Namibia or South Africa

Most authentic safaris are in Tanzania, Kenya & Botswana
Cheapest safaris are in South Africa
The best accommodation books out up to 12 months in advance
One of the keys to an unforgettable safari is selecting the right safari destination. There are several things to consider when deciding where you'd like to go on safari. If this is your first safari, our advice is to keep it simple and go on safari in Tanzania, Kenya or Botswana. These are the 3 best safari destinations in Africa and you can find out more about each by reading our:
If this is not your first safari, or y ou want help deciding where to safari, here are some questions you should ask yourself while picking your safari destination.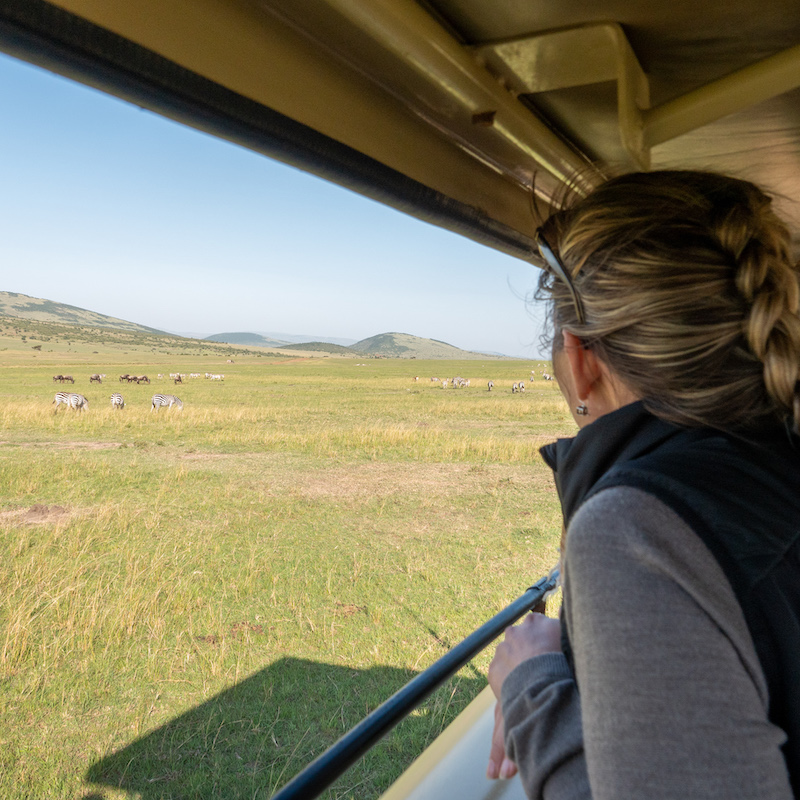 What do you want to see?
If you're eager to see the BIG Five on safari, Tanzania, Kenya, Botswana and South Africa are the best places to go and the Serengeti is our pick for spotting the BIG Five.
There are some safari parks that are better than others for spotting specific animals though, and here are some things to consider:
Southern Africa is best for rhino spotting
East Africa is best for big cat spotting
The Great Migration only occurs in Tanzania (Oct - May) and Kenya (Jun - Oct)
The best boat safaris are in Botswana on the Okavango Delta
When do you want to go?
Certain seasons are better than others when it comes to safari, and when you want to go on safari, will determine where the best safari destination for you is. A few general safari rules of thumb include:
January to March or July to September are the best months to safari in East Africa. July to September is peak season with the Great Migration in full swing in Kenya. You should avoid going on safari in East Africa from April to May due to the long rains, unless you'd like to avoid large crowds and enjoy a secluded safari with a bit of added adventure should you get bogged. If this is the case, Masai Mara in Kenya and the Serengeti in Tanzania still offer an incredible safari through the wet season.
May to October are the best months to safari in Southern Africa. You will still have a good safari in January to March in East Africa, but this is summer time and temperatures and humidity can be very high, making safari a little uncomfortable. 
November to December is shoulder season in Eastern & Southern Africa. You will still have an amazing safari during these times, but you might miss out on some of the highlights, like the Great Migration. On the flip side, you will avoid the crowds. 
What is your preferred travel style?
A private or small group safari are the most common ways for travellers to go on safari. Most of these safaris are guided and Tanzania, Kenya & Botswana are the best safari destinations in Africa because of their knowledgeable guides, diverse wildlife and great overall safari experiences.   
If you'd prefer to do a self-guided safari, Namibia or South Africa are the best places to go. It can be difficult to hire cars in other countries, with some not allowing foreign drivers to enter national parks. A self-guided safari can be great if you're looking to avoid crowds and feel independent and adventurous, but there are some things you should consider. For example, we don't recommend self-guiding if this is your first safari or your first time in Africa, as it can be hard to spot animals without the help of an experienced guide, and it's easy to get lost if you don't know the area. There are also a lot of rules inside national parks and breaking them can be very costly. If you are planning a self-guided African safari, remember that you can't take newer cars with technology like a built-in GPS out on bumpy safari roads. The corrugations in the roads will fry the computer system, damaging the car and resulting in a very sub-par safari. Finally, make sure you have an emergency plan in place, just in case you break down in a dangerous situation… imagine being surrounded by a pride of lions and unable to start your car! Take a device like a satellite phone, UHF radio or PLB to ensure you can call for help if you need to.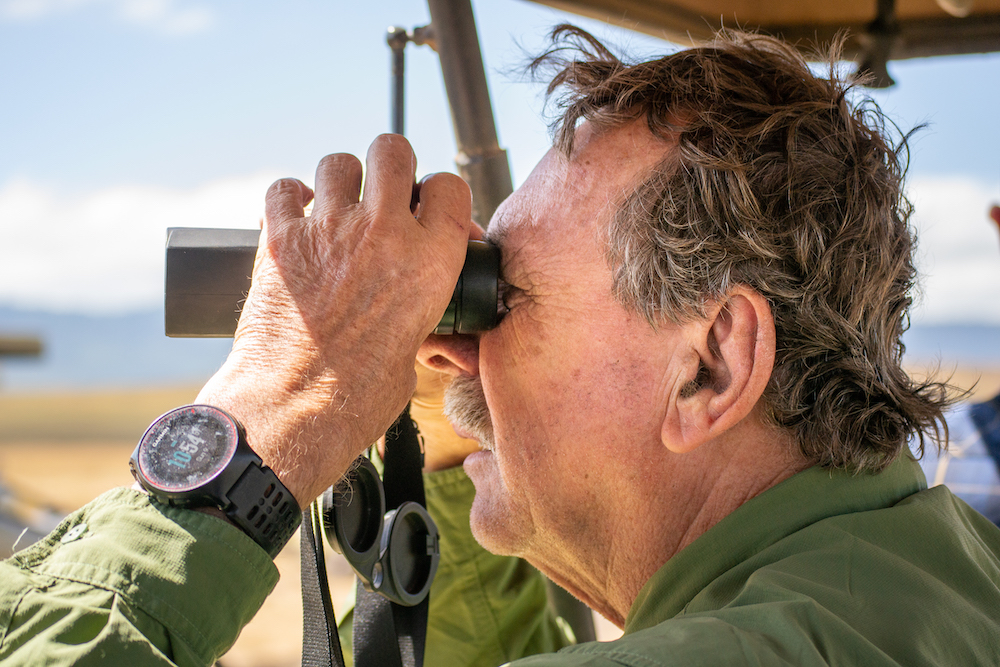 What is your preferred safari style?
There are a variety of ways that you can experience safari. Here are some safari styles that you should consider:
Driving safari: a Jeep safari is the most common and the original safari experience. These experiences are highly recommended and are offered across Africa and are best in Tanzania, Kenya or Botswana. 
Boat safari: If you're looking for a spectacular boat safari, Botswana's Okavanga Delta is best. 
Walking safari: Most countries offer good walking safaris, which can be a great way to feel very close to the beautiful environment you're in. I highly recommend pairing your walking safari with a Jeep safari, so you can still travel long distances and see a diverse selection of animals.
Horseback safari: Did you know you can do a horseback safari? Both Kenya and Tanzania offer fantastic horse riding safaris, which are another great way to immerse yourself in nature while being able to travel further than you would on foot.
Photography safari: If you're a photography enthusiast, why not try a specific photography safari. Tanzania, Kenya and Botswana all offer these. Or, head to Namibia if you want a desert background in your photos.
Marathon safari: If you're a dare devil and love to run, check out the Serengeti Marathon. Maybe a lion on your tail will be exactly what you need to set a new PB. 
Bicycle safari: There are some wonderful bicycle safaris around Lake Manyara in Tanzania. Many lodges also offer bike safaris. 
What do you want to pair your safari with?
It's a great idea to be aware of the things you can see or do near your safari destination. This will help you to plan your trip well and pre-book the experiences that you're interested in. It is also important to pick options that are close to your safari as flights can be infrequent and expensive in Africa. For example, it is not recommended to pair Kilimanjaro with a Botswanan safari or Victoria Falls because of the distance between these attractions, and because Tanzania & Kenya offer ethe best safaris in Africa. Africa is a vast continent that offers a huge array of travel options, so we thought we'd share some of our favourite attractions that are close to popular safari areas.
East African attractions you can pair with your safari: 
Trek Tanzania's Mt Kilimanjaro, the highest mountain in Africa and one of the Seven Summits. See our ultimate Guide to Trekking Kilimanjaro for everything you need to know about embarking on this incredible adventure.
Join a guided trek to see the enormous mountain gorillas that inhabit the jungle areas of Uganda or Rwanda. 
Guided treks to see the chimpanzees operate in Uganda, Tanzania & Rwanda. Our favourite place to track chimpanzees is Gombe National Park in Tanzania. Gombe is where Jane Goodall started her famous chimp research project in the 1960's. Gombe is on the banks of the second largest & second deepest fresh water lake in the world and the only way to get there is by boat, making Gombe a true off-the-beaten-track African experience. 
Zanzibar or Mafia Islands
Zanzibar & Mafia island are stunning archipelagos off the coast of Tanzania that offer unforgettable scuba & snorkelling, rich cultural heritage and beachside relaxation. Zanzibar is much more developed and has a lot of established resorts, restaurants & tour providers. Mafia Island is a little harder to get to but worth the effort for smaller crowds and the chance to swim with giant whale sharks. Here's why you must visit Mafia Island.
Travellers often ask about pairing their African safari with Egypt. This is possible but not recommended as flights can be difficult to find and may be expensive. It is also important to think about how long you can take leave for. To properly explore Egypt and go on safari, you will need at least 3 weeks.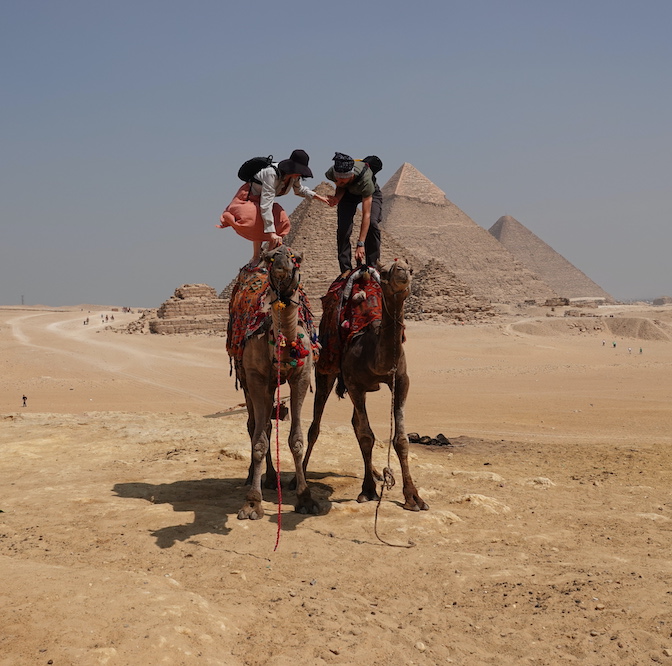 Southern African attractions you can pair with your safari: 
1,708m wide and 108m high, Victoria Falls is one of the largest waterfalls in the world! It is also a perfect addition to your Botswana or South Africa safari.
Home to Table Mountain and some of the best wineries in the world, Cape Town is a must add to your Botwana or South African safari. There is quite a lot to do in the Cape Town area, including some great safari options, so allow at least 3 - 4 days. 
The site of ancient rock engravings, believed to date back as far as 10,000 years ago! Namibia also offers a wide range of desert adventures and some unique safari opportunities. Namibia is also a safe and well developed country and it is possible to self-drive. Just be conscious that it is a very big country and you will need to drive many km's to experience all of Namibia's highlights. 
What is your budget?
When booking your safari, consider that costs vary depending on the country, as well as the level of luxury you're looking for. If you're restricted by budget, South Africa offers one of the cheapest and easiest safari experiences, with average prices ranging between USD$125pp/night for a budget safari, to over USD$1,400pp/night for a luxury African safari camp. However, we think it's a less authentic option than those offered in some other countries.
If you're looking for a more authentic experience that is still reasonably affordable, Tanzania and Kenya safaris are my top picks. Safaris in these countries are a little more costly, starting at about: 
USD$190pp/night for a budget safari, 
USD$300pp/night for mid-range and 
USD$500+pp/night for luxury.
Meanwhile, in Botswana, prices start around USD$500pp/night in the low season, reaching USD$900pp/night in the high season, and there are few budget options available.
What is your accommodation preference and availability?
It's easy to choose your safari destination based on your budget, as every destination caters for a variety of budget, mid-range and luxury options. What's more important when booking your safari is availability.
Many of the most popular safari camps in Africa, including those on the Serengeti, Masai Mara, Chobe or Okavango Delta, book out up to 12 months in advance. If you can, get organised and book your trip well in advance, to ensure you can secure a place at the safari destination of your choice. Reserving a place between 9 and 12 months before your trip is advisable. If you're booking last-minute, expect to pay more and to be disappointed when the accommodation & attractions you want are booked out! 
Ready to start planning your african safari?
Check out our comprehensive guide to safari in Africa or book a consultation with an African safari experts to get an experts ideas and start planning your safari. Our private and custom-built luxury adventures are individually crafted to meet your wildest dreams! Secluded beach getaways, romantic safaris, honeymoon surprises, unique accommodation, or something a little weird and wonderful, tell us your wildest adventure dreams and we'll make them a reality.