I wandered for the first time across East Africa with Adventure Out Loud in December 2017 – January 2018. As with all first times, it left upon me an indelible impression; I was desperate for more! However, I was also returning to full-time study on top of a full-time job, and the African sun seemed to be at the end of a very long tunnel. So, I filled my spare time dog-earring pages, skimming through blogs, and watching documentaries related to the one, and only, Africa. Throughout this sedentary journey, I have laughed out loud, teared up, and rage-ranted to my partner in travel late into the night, and I would love to share five of my favourite African books to date with you!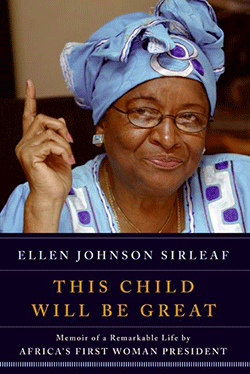 1. This Child Will Be Great by Ellen Johnson Sirleaf
Sirleaf intertwines a modern history of Liberia with her own journey from childhood to becoming Africa's first elected female head of state. After an early marriage and mothering four sons, she moved to the United States to pursue a higher education, and worked extensively in the World Bank and United Nations amongst other organizations. Despite her successes on the international platform, contrasted with a series of abuses, imprisonments, and exile from Liberia, she was always drawn back to the political field of her home country. In 2006, after the Republic of Liberia had suffered fourteen years of civil war (read bloody dictators, child soldiers, and estimates of up to ~900,000 casualties), Sirleaf lit up the streets of Monrovia as president, and soon after her autobiography comes to a close. Since then, she has been awarded the Presidential Medal of Freedom, Nobel Peace Prize, and Indira Gandhi Prize.
This book is my #1 for a reason: it is seriously well written, with personal touches of joy and poignancy, and a tone of diplomacy I aspire to. My only regret is I had to search further to explore the triumphs and challenges of her presidency (she served until 2018, and is succeeded by renowned ex-soccer star George Weah)…maybe one day she'll write me a sequel!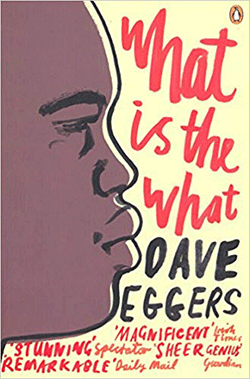 2. What is the What: The Autobiography of Valentino Achak Deng by Dave Eggers
This memoir walks us through a child's perspective of Sudan as the second civil war broke out. After his Dinka village Marial Bai is wiped out by the militia, Deng walks to a refugee camp in Ethiopia, and later under open fire he flees by foot to another camp in Kenya. Told in first person, it more than tugged at my metaphorical heart as Deng encountered minefields, massacres, starvation, disease, predatory wild animals, and loneliness. Yet somehow, amongst the horrors of war, Eggers manages to capture the small joys growing up, which keeps you engaged. Finally, Deng immigrates to the United States under the Lost Boys of Sudan program, yet the trials continue as he integrates into this new life – alas, happy endings always have two sides to the coin!
What is the What is not quite the autobiography it purports to be; it is the stories that Deng can remember as an adult, with the gaps filled in by Eggers' artistic license. It is important to keep this in mind as you leaf through the pages. Nonetheless, it is an account of what it was as like to be one of the tens of thousands of displaced children of South Sudan, and you will put the book down with a little more insight than you began with. A word of warning: the book is a little slow to get started, but if you persist, you will find one of the richest stories I have ever read.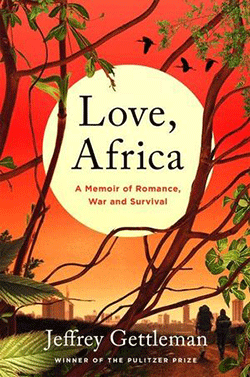 3. Love Africa: A Memoir of Romance, War, and Survival by Jeffrey Gettleman
New York Times journalist Gettleman writes a memoir which tells a tale of two loves – Africa and his wife – and his journey in uniting them. On another level, it takes us through his significant moments documenting every major civil conflict of the past twenty years, which ultimately earned him a Pulitzer Prize. As with every good memoir, he brings a courageous honestly and self-scrutiny to his pages; consequently, I wasn't quite sure I liked him as a person throughout most of the story, but nonetheless very much respected that he had not written it through rose-tinted glasses.
Gettleman addresses a number of relevant concepts for the developed world traveller to Africa. He discusses white privilege, "ooga booga", and pressure for selective journalism, concluding by labelling the visitor as one of three M's: missionaries, misfits, or mercenaries. While I don't agree with being categorized, his experience extends far beyond mine so I have to give it some credit! My only suggestion is, you may not empathize with this book if you haven't been to Africa (yet), i.e. you haven't been struck by "Africalust", so save it for when you get home! 
4. Unbowed: One Woman's Story by Wangari Maathai
This one woman, armed with education, resilience, and humour, tells her story of being knocked down, but getting back up again, and again, and again. Maathai's story begins in a simpler Kenya of the early colonial days. She was a girl in the right place at the right time, receiving scholarships to study in the United States and ultimately earning a PhD in bovine anatomy. However, sexism and corruption left her with next to nothing, and it was from here that she nurtured the Green Belt Movement (GBM) into protecting Nairobi's reputation as the Green City in the Sun. Under the GBM, Maathai fought not only for the environment, but for democracy and against various human rights abuses.
The strong negative themes of this autobiography are balanced with Maathai's beautiful relationships with her pre-colonial culture, Kenya's nature, and her positive international alliances. Maathai is now a household name in Kenya, and indeed I bought this book when a local (who is now a good friend) was surprised I had never heard of this woman!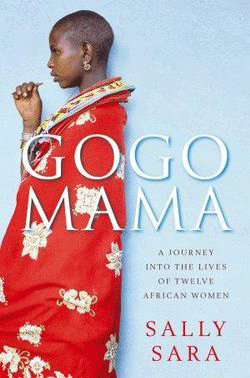 5. Gogo Mama by Sally Sara
ABC foreign correspondent Sara profiles the lives of twelve women dotted across the African continent. She spent more than five years working across Africa as a foreign correspondent for the Australian Broadcasting Corporation, and over six months interviewing the Gogos (Zulu – grandmother) and the Mamas (Zulu – mother) of her book.
It is an inspirational collection of survivors of mutilation, beatings, child soldiery, genocide, and war, and still these women have the courage not only to get on with life but to tell their story to their communities and the world. Sara captures a diverse range of stories, and also throws in some moments where men have lifted these women up. After visiting Africa myself I only wish more of the positivity I experienced came through the pages. Nonetheless I was amazed and humbled beyond words.
Don't judge a book by its cover...
I have since been back to Africa a handful of times, and whilst I don't love Africa as much as Nate does, let's face it... no one does, I really hope you all give these books a read and enjoy them as much as I did. Before I sign off, I want to leave you with one challenge: don't ever JUST believe what you read or hear – go see it, and make up your mind for yourself!