If you're about to climb the highest free-standing mountain in the world, you're probably pulling your hair out over the never-ending list of gear you've been told to pack. I understand how overwhelming (and expensive) it can be.
Rather than give you another long list, here are 7 ESSENTIALS YOU MUST PACK (ranked in order of importance) as well as a comprehensive Kilimanjaro packing list guide and video. All other items can be hired easily in Tanzania.

1. Boots
You must have solid hiking boots on summit night. If you don't, your feet will freeze and that will not be fun. When buying boots, ensure they are:
Warm
Waterproof
Supportive
Boots can be hired in Tanzania however there is no guarantee they will be waterproof or comfortable. Best to bring your own pair from home and make sure you wear them in to prevent blisters. Note that if it is not raining or snowing, you can wear runners all the way to base camp (4,500m).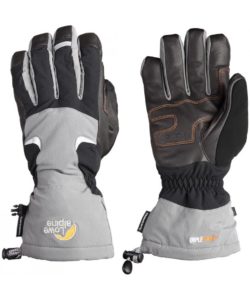 2. Gloves or mittens
Gloves are absolutely essential! Do not hire them in Tanzania. Most of the hire gloves are poor quality so your hands will freeze on summit night, and they often aren't waterproof (even if they tell you they are). If you get any rain or snow, they will get wet and they will not dry in time for summit night. Make sure you buy or borrow a good pair of warm, waterproof gloves. Also buy glove liners for extra warmth.

3. Rain Gear
Regardless of the time of year, there is a good chance you'll get at least some rain or snow. Kilimanjaro is unpredictable and if your gear gets wet it will not dry – ever! Make sure you buy and bring:
A rain jacket or poncho
Rain pants (to stop water getting in your boots)
Day pack rain cover
Dry bags or garbage bags (to waterproof gear carried by your porter).
It is possible to hire good ponchos in Tanzania. You will not find good quality rain jackets, pants or any dry bags or pack bags.

4. Sleeping Bag Liner
You will survive without a sleeping bag liner but it sure will increase your comfort. Sleeping on a camping mat on the ground is extremely cold. These little liners add warmth to your sleeping bag and are fantastic because they are light weight and cheap to buy. You cannot buy them in Tanzania.
5. Thermals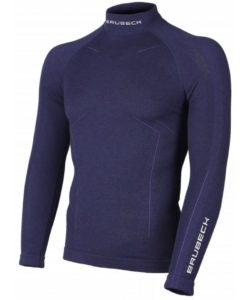 Never underestimate how cold it can get at altitude, especially if it gets windy on summit night. Best to prepare by purchasing (at least):
1 x Thermal top and bottom (best 260 Merino wool)
1 x Thermal socks (very thin layer for under your thick woolen hiking socks)
1 x Thermal sleeping bag liner (adds warmth to your sleeping bag).
If you have 1 good pair of thermals, you will be able hire another reasonable pair in Tanzania.

6. Toenail Clippers
Cut your nails before you attempt summit night or start your descent. If you don't, your nails will rub on the front of your boots and you will likely lose a few nails.

7. Portable Power Bank
Cold batteries deplete quickly. If you are planning on using your phone to take photos on the summit, you will definitely need to recharge. Alternatively, bring spare batteries. If you want to use your camera, bring at least 1 spare battery and carry both batteries close to your body to keep them warm until the sun rises. I once went through 3 camera batteries in less than 10 minutes.
 
I cannot stress how important these 7 items are for a basic level of comfort during your adventure. None of these items can easily be hired or purchased in Tanzania, so bring them with you. The rest of the gear can easily be hired or purchased in Tanzania (see approximate pricing here).
Download our full Kilimanjaro packing list or watch our comprehensive packing video below.