And with so many exotic and undiscovered destinations around the world, it is no wonder that the tourism sector's growth rate has outperformed the global economy for seven consecutive years.
One of the most interesting travel trends over the past 5 – 10 years, has been the huge influx of tourists visiting developing countries. By 2020, the UN World Travel Organisation has forecast that more people will visit developing country than developed countries. We love this trend because we believe that developing countries offer more off-the-beaten-track, authentic and immersive travel experiences.
However, as a responsible tourism provider, Adventure Out Loud are a little concerned by the fact that many of these communities don't have the necessary resources, knowledge and skills to effectively and sustainably manage this boom. This is where you as a traveller can make a difference and below we've outlined a few simple ways you can make a positive impact on your next adventure and undertake responsible travel in Africa.
1. Protect our natural resources
The tourism industry's reliance on, and interaction with, nature make it both extremely vulnerable to the effects of climate change, and a major contributor to climate change. For many developing countries, their exquisite beaches, national parks, mountains and natural wonders are their main drawcard; think of the Serengeti, Mt Kilimanjaro and Zanzibar's pristine beaches in Tanzania.
With global tourists arriving at a rate of one every 30 seconds, the pressure on natural resources in already disadvantaged countries could threaten the existence of tourism and subsequently, the livelihood of entire countries – not to mention the future of our planet. In order for these countries to continue to thrive, they must learn how to sustainably manage their natural environments and we can all help.
As tourists, there are numerous simple, yet effective ways for us to do our part and reduce our environmental impact whilst travelling, including;
Use reusable alternatives to single-use plastics. Consider making yourself a sustainable travel kit like this one!
Research and abide by proper waste disposal practices.
Carbon offset your transportation, accommodation stay, restaurant experiences, and other activities where possible.
Make use of linen reuse cards in accommodation and employ the same water and power saving techniques you do at home.
Walk where possible and avoid driving off road in national parks and delicate natural areas.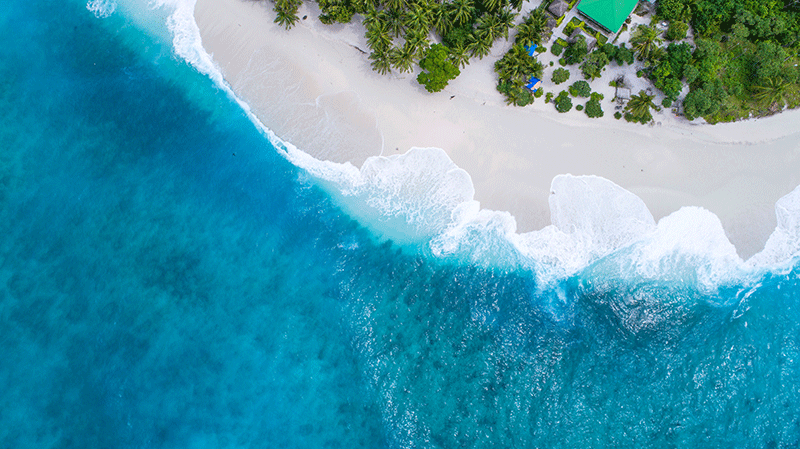 2. Protect our wildlife
Another somewhat complex dynamic surrounds the tourism industry's relationship with wildlife and exotic animals are a major drawcard for tourists. Yet with more than 110 million tourists visiting cruel wildlife attractions, approximately 550,000 animals are being subjected to cruelty each year in the name of tourism.
Sadly, many major global businesses continue to promote and profit from cruel animal attractions across the globe, despite over 200,000 people having called for the practice to end. TripAdvisor for example, still lists elephant riding on their site. 
As tourists, we have the power to say no to, and reduce demand for, cruel animal attractions and practices, and send a message to these businesses that wildlife is not entertainment and should not be profited from. Here are some wildlife tourist attractions to boycott:
Elephant riding
Selfies with tiger cubs
Walking with lions
Visiting bear parks
Holding sea turtles
Dolphin shows
Dancing monkeys
Snake charming
Instead of visiting a project that is detrimental to the well-being of animals, visit one of the many wildlife attractions which positively impact wild animals, such as sanctuaries which focus on rehabilitation, conservation, and education. Good examples include the:
If you're not sure if the organisation you want to visit is doing the right thing, do a little research so you can visit as an educated tourist and join the movement to stop animal cruelty.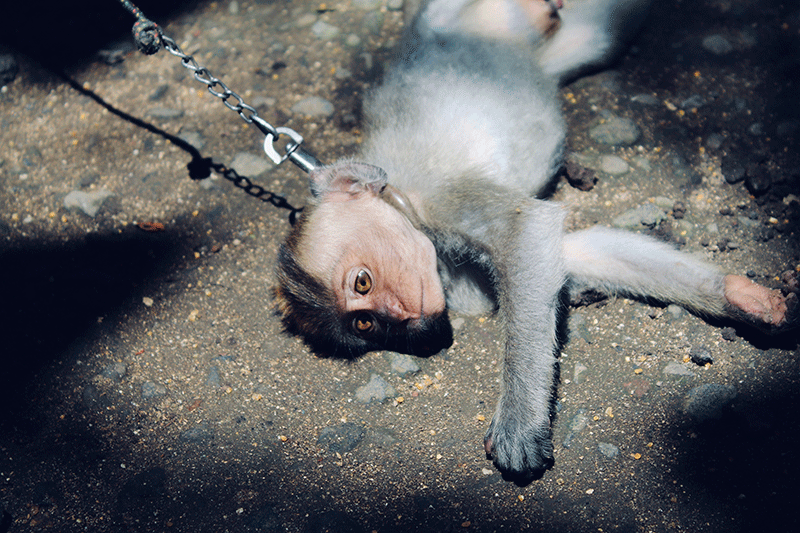 3. Support the local economy
Tourism provides significant economic support to developing communities and accounts substantially toward national GDP, especially in Africa. Despite the millions of dollars that are spent by tourists visiting developing economies each year, offshore leakage remains a significant challenge and it is estimated that as much as 80% of tourist expenditure leaks out of the East African economy via foreign-owned tourism operators.
As tourists, we have the opportunity to exercise our purchasing power and support local businesses over multinationals in order to more directly inject money into local economies. With local-level tourism being a major factor contributing toward poverty alleviation, supporting the local economy whilst travelling is arguably the most important and long-term thing we can do.
Here's a few simple ways you can support the communities you visit: 
Ensure dining experiences are based on local produce and practices
Stay in locally owned hotels and guest houses
Purchase experiences and guided tours from companies who partner with locally owned operators
Buy locally-sourced hand-crafted souvenirs
Ask your provider how much of your fee is spent in the country you're visiting (should at a minimum be 50%)
Support local charities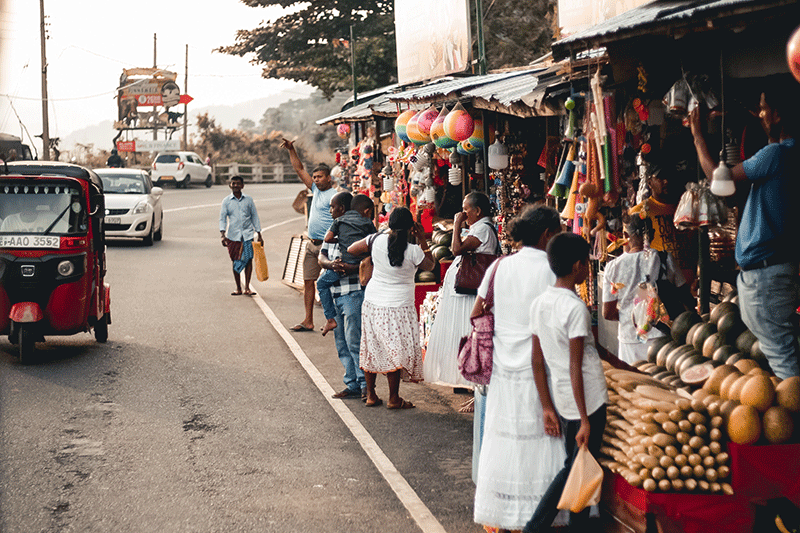 As tourists, we have a unique power to positively influence the communities we visit. By travelling with a sustainable and/or responsible tourism provider, educating yourself about environmental sustainability and animal welfare, and ensuring the money you spend stays in-country, you can make a real impact in the world; the best part is, doing these things improves your travel experience and opens up more authentic and immersive opportunities.